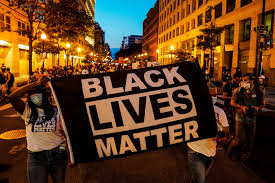 If you want to read a powerful piece about the hottest topic in law firm marketing circles this year, the lead feature in the December 2020 edition of the ABA's Law Practice Today webzine hits the target with How Can the Legal Sector Have a More Meaningful Conversation About Race?
The process may be difficult for some, but the conversations need to happen – the days of sitting back and maintaining a desensitized outlook on this problem must end. So how do legal professionals discuss race and social justice in these trying times? The answer is to listen to those with experience and those affected.
The article includes perspectives from major law firm leaders throughout the U.S., including Skadden, Morrison & Foerster, Morgan Lewis and Holland & Hart.
Back in June, I started brainstorming with a fellow member of the Law Practice magazine editorial board for an upcoming issue. A lengthy conversation ensued about something that many lawyers were struggling with—striking the right tone and message for internal and external communications on matters relating to race. It was the perfect lead cover story—and we needed to find the right people to author it.
We reached out to the CEO of Infinite Global, Jamie Diaferia, to co-author the article with his colleague at Infinite, Steven Andersen. As an international communications firm with a who's who of large law firm clients, we knew that they had first-hand experience guiding lawyers through this difficult subject matter. In addition, Steve is a well-known journalist in the legal industry, having authored numerous cover stories and features over the years for publications such as InsideCounsel and Corporate Legal Times.
Well, when there was pushback from some editorial folks as to whether the article was about "marketing" and/or fit the magazine's readership—I knew a better place for timely publication to a global audience was in LPT. Of course, this is about marketing—is your law firm's conversations about race consistent with its brand purpose? In the past year, law firms have addressed sensitive issues—the murder of George Floyd and many others, Juneteenth, inner city riots, Black Lives Matter—through internal and external communications that need to strike the proper chord with staff, clients and the public at large. Through newsletters, client alerts, social media posts and other communication tools, management has been guided by public relations and marketing pros in delivering the right tone and the right message in staying on-brand with the reputation and goals of the law firm. In a profession under the microscope for improving diversity & inclusion efforts, having the proper conversations with those in the legal community that have a sincere perspective on race issues is critical to being seen as part of the solution.
I'm pretty sure if leaders at the Skaddens, MoFos and Morgan Lewis' of the world are comfortable talking about race—that it confirms the relevance and timeliness of the subject matter. I'd love to hear your perspective—send me an e-mail or tweet. Talking about race? There shouldn't be anything to be afraid of.