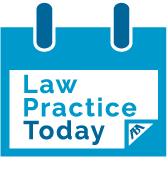 Leaders of many of the nation's biggest and baddest law firms converged in New York City recently to discuss the rapidly changing legal landscape and how to adjust not only to survive, but thrive. The oft-repeated themes of innovation, differentiation and collaboration ruled the day.
My article in the August 2015 issue of Law Practice Today (LPT) serves as a recap of the full day inaugural Big Law Summit, put on by Bloomberg BNA. A who's who of managing partners, in-house counsel and various industry experts discussed a wide range of issues ranging from innovating in a risk averse environment to adjusting to changing demands on the client side of big business that want more "value based arrangements."
DLA Piper's Roger Meltzer gave the global firm perspective. The program titled "Harnessing the Power of Collaboration," could have been called "how origination dooms us all." As the infamous quote goes, the first step is in admitting that you have a problem. I was drawn to the Big Law Summit because these law firms are my clients. The issues and answers that ruled the day reinforced those that I experience whenever I'm sitting with a Big Law managing partner or management committee. The conversations struck honestly at the heart of the issues that need to be addressed for major law firms to thrive in today's global marketplace. Kudos to BNA for putting together a well-run and organized program on a subject matter that clearly had an audience.