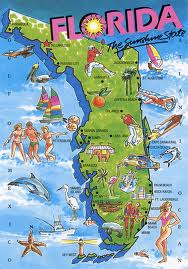 After more than five years of deliberation and challenges such as Harrell v. Florida Bar, the Supreme Court of Florida's new advertising rules take effect today, May 1, 2013. While Florida remains a "sticky state" when it comes to advertising ethics rules, the state does a great job of providing guidance for compliance on the state bar website.
Among the interesting areas to note is the loosening of restrictions as it relates to television, print and billboards, while there are stricter standards for websites and online marketing. The growth of directories, referrals services, social media and use of video (often through online use) over the last few years necessitated a tweaking and revisiting of some ethical obligations.
Why do I care so much about Florida when it comes to examining the RPC and ethics opinions for lawyers in that state? First, many other states follow Florida's lead, not only in regard to guidelines and rules, but in terms of compliance and proactive examination. Second, many of my large law firm clients (especially in the northeastern United States) have a Florida office location–meaning the rules significantly impact marketing efforts. Finally, many law firms find that retiring attorneys, retiring clients and matters (sometimes tied to retiring too) find their way south to the warmer weather–the impact of Florida is felt by many law firms, thus the need to comply and be aware of the issues is necessary.