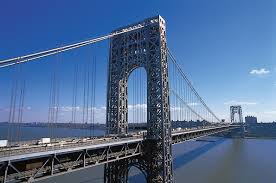 In today's The Record (Bergen County, New Jersey), staff writer Shawn Boburg writes on Former Port Authority chairman David Samson's retirement from the firm he helped found—Wolff & Samson–and the firm's decision to retire their name as well.
Wolff & Samson was founded more than 40 years ago (1972) and has grown into one of New Jersey's largest and best known law firms–with 120+ lawyers in three offices.
As the article states, "A close political confidant and adviser to Governor Christie who has been the subject of an ongoing federal investigation arising out of the George Washington Bridge scandal said Tuesday that he is leaving the powerful law firm that he founded decades ago. And the firm, Wolff & Samson, is erasing David Samson's name from the front door, a move that some see as an effort to protect the firm from any potential fallout that may lie ahead."
Among the topics posed to me by Boburg were the reasons that a law firm might decide to erase a well-known law firm brand, the cost involved and the thoughts behind such a move. With significant experience dealing with law firm name changes over the years, I suggested that it was not likely an easy decision to make–and those opinions among firm management probably varied significantly. I might not have personally advocated for a complete name change, but would have weighed the potential negative publicity of a federal investigation and the blowback onto the firm. While Samson's age (75) points to retirement, how the transition of clients is (and has been) handled would likely give me better insight toward the firm's thought process as well.
The swift name change from Wolff & Samson to Chiesa Shahinian & Giantomasi PC erases years of favorable branding in an instant, although one would expect that in the short term little would change with an individual attorney's personal book of business.
Of course, much of the firm's bread & butter is tied to government work. The link between Christie and Samson appear to have been quite favorable to Wolff & Samson–how much of that works still flows from the State of New Jersey without him might have a greater impact than the potential branding issues.