If you ar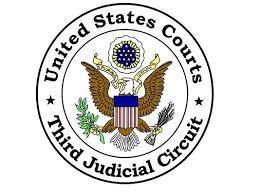 e a Judge or attorney fascinated (or at least feeling like you need to know this stuff) by the world of social media, consider attending the 2017 Third Circuit Judicial Conference on April 19, 2017 at the Lancaster Marriott at Penn Square in Lancaster, Pennsylvania.
I will be participating in "Twitter in the Court:  Social Media Issues for Judges, Lawyers" from 4 pm to 5:30 pm along with fellow panelists Cynthia L. Dahl, Director of Detkin Intellectual Property and        Technology Legal Clinic and a Practice Associate Professor, University of Pennsylvania Law School; and  Kathryn E. Deal, Partner, Drinker Biddle & Reath LLP. Our program is moderated by the Honorable Lawrence F. Stengel, United States District Judge, Eastern District of Pennsylvania.
The panel will cover a wide range of topics in the vast realm of social media, from a brief history and introduction to the major social media channels (Facebook, Twitter, LinkedIn, Snapchat) to the boatload of ethical issues that arise and the many ways social media has impacted matters in the courtroom.
About the Third Circuit Judicial Conference
The Judicial Conference will consider the business of the courts and address matters of importance to the administration of justice in the Third Circuit. 28 U.S.C. § 333.  Twelve continuing legal education credits will be offered, including ethics (pending approval). Programs of interest to both private sector and public interest attorneys will be featured, including sessions on jurors and social media, the intersection of individual rights and advances in technology, current issues in class actions, and the science on eyewitness identification. These sessions will be led by experts and leaders in the respective fields.
Notable guest speakers include Justice Samuel A. Alito, Jr., who will speak at the luncheon on April 20, and the Honorable Michael Chertoff, former Secretary of the U.S. Department of Homeland Security, who will deliver a keynote address at the opening dinner on April 19.