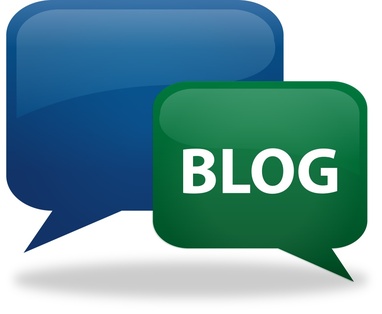 On February 28th, the Virginia Supreme Court held that a disclaimer was required under the state's advertising rules when posting results on a website. This is the latest outcome in the seemingly never-ending battle between Horace Hunter and the Virginia State Bar. This has been a widely watched case among ethics attorneys like myself that follow the bouncing ball of state bar advertising restrictions and first amendment scholars looking at the "free speech" argument. Is the next stop the U.S. Supreme Court?
Last April (2012), I was part of an ABA CLE panel that discussed "Is Your Legal Blog Compliant? Ethical considerations in the wake of Hunter v. Virginia State Bar." The panel included Mr. Hunter, myself, employment law blogger Molly DiBianca and noted Virginia ethics attorney Tom Spahn. We discussed and debated the many issues in the case. It is effectively a case of first impression in the law blogosphere. That was prior to the case heading up the ladder to the state supreme court. Read more about the program in Your ABA's e-news–Blogs can be legal minefields.
Blogs have been around since the late 1990s, yet this cyberspace battle in Virginia is the first real challenge by a state bar to the often cloudy areas of interpretation. Is a blog advertising, marketing, editorial, personal, or business? Where does the First Amendment end and the Model Rules of Professional Conduct begin? Should a state bar look at a blog as marketing or something else?
I've found that heavy bloggers and those that sell blogs to law firms are often quite vocal in the opinion that the blog is somehow "media" and exempt from rules under "marketing." As a former journalist, I've always been disturbed by the concept that someone with a blog is suddenly a "reporter." Clearly, there are blogs that have become popular enough in the mainstream that they become influencers and sometimes garner "media" status for credentialing and access. I can't tell you how many times I've been asked to credential bloggers for various conferences. Usually they are just too cheap to register. And in most cases, I've never heard of them. There are blogs that are clearly online media. But they are usually a standalone entity and not promotional in the sense that the goal is anything more than traffic generation. The goal of most lawyer blogs is to generate business as lawyers–whether it is direct or in many cases, helping with search engine optimization, increasing media inquiries or branding visibility. Any way you slice it, we are not doing it as a personal "dear diary."
The ethics attorney part of me clearly believes that a law firm or lawyer blog is advertising, marketing or a communication that falls under the respective RPC. It is simply ridiculous to differentiate between a law firm website and a law firm blog (with, of course, exceptions). When doing an ethics compliance review of a blog, I look at numerous factors–including disclaimers, links to the main site, bar states of contributors and various other criteria in making sure a law firm blog is compliant–based on advertising and solicitation rules, not based on the concept that the attorney is an objective journalist making a comment.
Of course, if you are reading this, you realize that this is a blog! I do it for all the aforementioned reasons. But if you think the underlying goal is anything less than business development…please. We blog to get attention–for our practice, for our business. Not that there is anything wrong with that. We give advice, opinions and provide news for our niche targets.
It will be interesting if Hunter gets to the U.S. Supreme Court. Because a ruling there would likely elevate or dilute the level of restriction and requirements accompanying the thousands of law firm blogs out there. A good blog offers expert opinion–but it is marketing. This is not The New York Times.