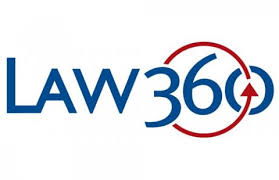 In the July 25, 2023 edition of Law360, reporter Aebra Coe writes on How Law Firms Can Capitalize On Marketing As Demand Lags. In my interview with her, we discussed what to do with lags in demand, and the best ways to guard against it.
"As many law firms see business decline amid a sluggish economy, some may cut back their marketing budgets to save on costs, however marketing experts say now is actually an important time to double down and create new business opportunities," writes Coe.
Summer is also a good time for lawyers and their firms to focus on marketing and business development, as business naturally slows in the summer months, according to Micah Buchdahl, president of law firm marketing company HTMLawyers.
"One of the things I always impress on people when they reference their practice being sluggish or slow is that is the time you're supposed to put energy and time into marketing, because you're not inundated," Buchdahl said.

One of my focal points was the return to in-person marketing opportunities, post COVID-19 (if you can call it that).
Buchdahl says he highly encourages the law firms he advises to put a substantial amount of time, money and effort into in-person marketing today. That means attending and speaking at industry and professional conferences, hosting events relevant to clients, and meeting up with current and prospective clients over a meal or coffee.
"There's nothing that beats face-to-face interactions [when it comes to marketing and business development]," Buchdahl said. "You can send all the emails, do all the Zooms in the world, but when you and I are sitting down having coffee or getting lunch … there's no beating that."
And there's the added bonus that many clients have fewer in-person engagements today than they did pre-pandemic, which means they're more likely to be pleasantly surprised at an invitation, and available for one, he explained.
"People are more eager, more interested and more likely to show up at an in-person event today," he said. "All we did for the most part from a marketing standpoint for two years was digital marketing. It's still what we spend the biggest chunk of our time on, but we're supplementing it with going back to the in-person stuff that was effective [pre-pandemic]."

In my conversation with Aebra, I found myself looking at my notes from a webinar program that I recently presented on July 10th to the American Bar Association Intellectual Property Section Law Practice Management Committee, "Marketing Your Practice in 60 Minutes Or Less." My focus was on what attorneys should be focusing on in business development today. I promise myself every summer that I'm going to devote a chunk of "down time" to my own marketing efforts—but every year becomes next year. Thus, the suggestion of counting some small wins along the way and being more productive than you might think.
This is also a good time of year, as the summer draws to a close, to begin mapping out your BD plans for Q4 and into 2024. For me, September starts a string of at least four successive months involving conference travel. Looking ahead to who you will see and what you can do to maximize that travel and those events will go a long way to accomplishing the goals you set for this year and creating your game plan and budget for the next.
Bottom line: Lagging demand is something you can plan for. Position yourself accordingly.