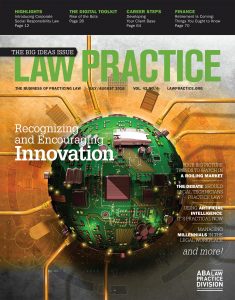 As National Football League coach Chip Kelly begins his first training camp with the San Francisco 49ers, my column in the July/August 2016 issue of the ABA's Law Practice Magazine, A Business Development Coaching Clinic: Culture Beats Scheme, seems quite timely.
Much like many law firm BD coaching efforts, I wonder if Coach Kelly—who I believe is a smart guy, as are many of the attorneys I've coached—will make the necessary adjustments to learn from his past failings (and past successes). Unfortunately for me, his failings came with the Philadelphia Eagles, where I am a season ticket holder, as opposed to the Oregon Ducks, in which I have no personal allegiance.
The column looks at the heavy investment of time and money many law firms put into "coaching," often with lukewarm results. I talk about the all-star attorneys—the rainmakers—that already know what they are doing. And the process that needs to be undertaken to make these efforts pay off.
Besides discussing the unique coaching style of Kelly, I got a chance to blend in some favorite managers and coaches from my youth into the conversation—the Baltimore Orioles' Earl Weaver, Hall of Fame Temple basketball coach John Chaney, and the recently departed Buddy Ryan—a coach that failed to win a single playoff game as an NFL head coach, but was as popular with players and fans as those that win Super Bowls. Of course, in talking about the importance of practice—we're talking about practice—I had to invoke the name of Philadelphia 76ers great Allen Iverson.
Coaching is about getting the right personalities to match up with the players—in this case, the firm's busy lawyers—who may or may not be interested in playing the game. But as the column says, I do believe that culture beats scheme. You tell me?