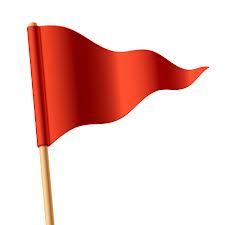 Recently, a California State Bar committee discussed a controversial proposal that would put a red warning label on attorney profiles for those facing disciplinary charges. This would take the concept of a website disclaimer to new heights. Only in California. Actually, I'd say only in Florida. But, indeed, this comes out of the left coast.
The proposal came from State Bar prosecutor Jayne Kim. It prompted an outcry from defense attorneys that felt accusations that had not been fully litigated and proven in court would lead to a serious hit on a law firms' business.
The state delayed voting on the proposal until after a 60-day public comment period. Kim had argued that it was unnecessary, claiming it was simply an extension of a 2011 policy that required consumer alerts on profiles of attorneys formally charged with misappropriation of client funds or improper loan modification activities.