Someone woke up yesterday and thought it might be a good idea to provide better professional development training for attorneys. Go figure.
Last week, I had the privilege of spending some time with the leadership of the Professional Development Consortium (PDC) at their annual meeting in Washington, DC. For the record, this organization has been looking to organize and improve PD in (mostly large) law firms since 1990. While the group is growing rapidly, the reality is that for a long time it has been a relatively small gathering of people dedicated to delivering PD for larger law firms. However, the idea that the need for stronger and better investments in PD for partners (and in some firms, gasp, associates too), is not new or news.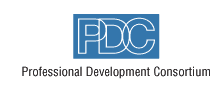 With the ABA, I have had the opportunity to further professional development initiatives on multiple fronts. First, as a speaker and planning board member for the first two ABA New Partner Conferences, designed to provide a wide range of training–from business development and ethics to issues of diversity, electronic discovery, and managing legal relationships. Secondly, as the creator and chair of the ABA Law Firm Marketing Strategies Conference, founded in 2007, focusing on BD, marketing and overall rainmaking skill sets. Third, as a current ABA presidential appointee to the ABA Standing Committee on CLE–now entitled the ABA Center for Professional Development (go figure). Finally, as Editor in Chief of the ABA's Law Practice Today monthly webzine, we have joined forces with the PDC to provide a bi-monthly column (beginning in March 2013) from some of the country's leading PD professionals from the largest law firms, along with an entire themed issue dedicated to PD in May 2013. Thanks to PDC leadership, including Jennifer Bluestein of Greenberg Traurig and Jeanne Picht of Stites & Harbison, for helping to further develop this relationship. In addition, ABA LPM's sister publication, Law Practice, has an issue devoted to the topic as well in the coming months. In other words, the American Bar Association has long recognized the importance of PD and continues to provide numerous resources to lawyers and law firms interested in better training.