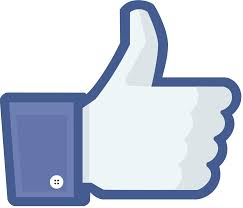 Like and Like. This is like two Facebook posts in one.
For my April 2014 contribution to Web Marketing Today, I return to a topic that I last covered just 11 months ago in May 2013. So much has changed in the social media space in a relatively short time. The players are still the players. But with Facebook changing–more focus on mobile and more focus on revenue (advertising options)–you simply can't sit around and stay status quo.
On the marketing side, it has certainly gotten my attention. Many law firms are finding that Facebook provides brand awareness options that are sharper, cheaper and more focused than many traditional advertising methods. And you do not need to be targeting a mass consumer audience to find ways to use some of these tools effectively. The bottom line is this–there are two ultra-powerful websites in the world–Google and Facebook–and if you don't exist on both, your online universe is not operating at full strength.
A special thanks to Robyn Davis Sekula, a communications consultant in Kentucky. She is an excellent guide on using social media for clients, including but not limited to law firms. Robyn provided some good examples for the article along with low cost to no cost tips for posting on Facebook. I had the privilege of working on a project with Robyn–and now we're fast Facebook friends.
ABA Journal Podcast — How lawyers can get the most out of Facebook's paid status updates
If you'd rather hear my voice than read an article, listen in on my recent ABA Journal podcast on the subject. Moderated by reporter Stephanie Francis Ward, I joined two colleagues with different perspectives for a spirited discussion. Nicole Hyland, a partner with New York's Frankfurt Kurnit Klein & Selz, focused on ethics issues (usually my area of concentration on these programs) and Anthony Johnson, an Arkansas plaintiffs' personal injury lawyer, gave his perspective on using Facebook advertising options to obtain new clients.
All three machers (look it up–it is Yiddish–and would likely be referenced by Krusty the Clown on The Simpsons or one of Dan Schneider's shows on Nickelodeon) – Facebook, Twitter and LinkedIn–with Google+ likely on the horizon as #4–are still growing and refining their products. They are all relevant to all law firms–but the targets, usage and focus certainly vary significantly.
Of course, I'd be remiss if I did not invite you to find my personal page on Facebook and be sure to "like" my Facebook company page as well. Or Twitter. Or, of course, LinkedIn.