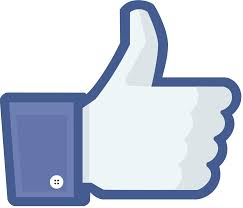 Like and Like. This is like two Facebook posts in one.
For my April 2014 contribution to Web Marketing Today, I return to a topic that I last covered just 11 months ago in May 2013. So much has changed in the social media space in a relatively short time. The players are still the players. But with Facebook changing–more focus on mobile and more focus on revenue (advertising options)–you simply can't sit around and stay status quo.
On the marketing side, it has certainly gotten my attention. Many law firms are finding that Facebook provides brand awareness options that are sharper, cheaper and more focused than many traditional advertising methods. And you do not need to be targeting a mass consumer audience to find ways to use some of these tools effectively. The bottom line is this–there are two ultra-powerful websites in the world–Google and Facebook–and if you don't exist on both, your online universe is not operating at full strength.