It was a pleasure spending some time on Election Day as the guest speaker for the Temple University Chapter of the Public Relations Student Society of America. Chatting with students about career experiences and the many changes I've seen in both the pro sports and legal professions over the years is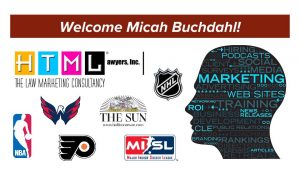 always a lot of fun. The audience was attentive and certainly inquisitive.
The PRSSA is the leading pre-professional organization for students interested in public relations and communications. With over 300 chapters and 10,000 members nationwide, PRSSA offers members countless opportunities to succeed. The Temple Chapter of PRSSA is the longest standing chapter in the Philadelphia region, and currently consists of over 120 members.
In providing a rundown of my career, I discussed the good moves and bad ones, relayed some unprintable anecdotes (if you do not tolerate some profanity, you really cannot work in sports…perhaps even the legal industry), tips for internship and job searches, and the many, many changes in both the sports and law worlds over the years—and the related ways it has changed the PR and marketing functions. More than anything I focused on how important relationship-building has been to my life and career (I'm not talking about LinkedIn or Facebook, but those in-person, personal contacts). My "boss" as a Philadelphia Flyers PR intern in 1984—Mark Piazza—remains one of my dearest friends in 2016. And that was just one example of key relationships that went as far back as high school internship experiences with the minor league Baltimore Clippers and the MISL Baltimore Blast. Mark happened to be a Temple Owl as were other important folks I met along the way, people like Ed Waldman at The Baltimore Sun and Marc Zumoff with the Philadelphia Fever. Temple Owls are everywhere. The alumni network is a powerful thing.