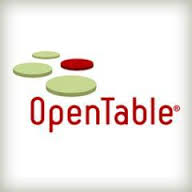 In my monthly contribution to Web Marketing Today, I go off the reservation a bit (pun intended) in discussing Open Table, restaurants and customer service compared to professional services, law firms and client service. In Using Customer Reviews to Drive Sales, I discuss positive (and negative) customer service experiences and how the same concepts and data drive similar patterns for a law practice.
Fine dining is a centerpiece in the health and well-being of my marriage. Every Saturday night is date night, come hell or high water, and with it one of many great restaurants in the Philadelphia metropolitan area. Regardless of how busy we get with work, travel and dealing with the kids, we take a few hours and a few bucks each weekend to partake in a nice dinner. It is our household's major discretionary spend (and when you add wine and a babysitter, it adds up fast). Our Facebook followers know that each week they'll be clued in on a new, hot or long-time favorite eatery for future consideration.
The chances of your restaurant being selected as a destination are heavily weighted by whether you show up on Open Table. I peruse the reservation options weeks in advance and look at my profile to remind myself where we are going over the next month or two. On the flip side, the participating restaurant gets to know a lot about me before I walk in the door–and that is where the possibilities of developing customer satisfaction and loyalty exist.