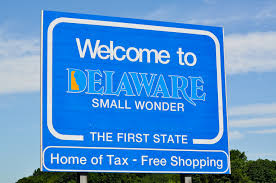 When I started HTMLawyers in 2001, my first significant client turned out to be a fast-growing law firm in Wilmington, Delaware. A colleague in American Bar Association circles, Heather Jefferson, had asked me what I was up to at an Annual Meeting. Her response was that she had the perfect firm for me to work with. She was right. And my relationship with the Delaware legal market was underway.
At that time–despite growing up not too far south in Baltimore and attending college and law school an hour north in Philadelphia–I knew little about Delaware outside of visiting my cousin Peter, a Rabbi in Wilmington, and the great value of no sales tax.
In the 15-plus years since, I have become well acquainted with the Delaware legal marketplace. There is quite simply a uniqueness to the practice of law in Delaware that makes it different from every place else. I've had the pleasure of working at some point in time with most of the more prestigious law firms in town. And I'm not kissing up when I tell you that they are some of my favorite people in the business. The Delaware practice boasts some of the best and most sophisticated corporate and bankruptcy practitioners in the land. There are few courts held in higher regard than Chancery. And, for the most part, with few exceptions, I've enjoyed handling various aspects of business and professional development for them. I enjoy my days in Wilmington and grabbing some tax-free goods on the way home.