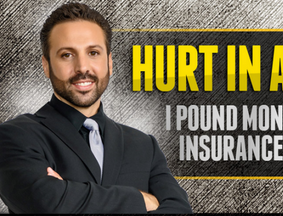 Know your audience. That is my response to the many "water cooler" conversations about what might be the most successful lawyer viral video to date. I'd love to know–and will likely ultimately ask him–what expectations Jamie Casino had when deciding to buy expensive and lengthy local TV ad time on the Super Bowl; and, more importantly, was it a successful new business generator? But for a personal injury practice looking to stand out in a crowded field to an everyday Joe audience–BINGO.
In this month's Web Marketing Today article, I discuss the wild, raging online viral video success of the sleekly-produced, Hollywood movie quality, two minute ad for a personal injury lawyer. It is like nothing you've ever seen before. When all is said and done, it won't matter that it originally ran for two minutes on the Fox television affiliate in Savannah, Georgia during the Super Bowl. The vast majority of the international viewing audience will see it on YouTube or embedded on another site.
The majority of my clients are midsize and large corporate law firms. None of this would be remotely interesting to them. Actually, they'd generally find it somewhat horrifying. Our marketing and business development strategies are as far away from a consumer-oriented TV ad than placing a huge billboard on I-95. But when I do get to work on marketing for a plaintiffs' practice or other consumer-driven area of law, the concepts of branding and lead generation are totally different–and can be a lot of fun.
I mention in the WMT piece that if the Casino Law Super Bowl buy was my idea, I'd declare myself a genius. The story itself (the true story) is different and totally compelling. The production quality is something you'd see in a movie theater. Casino, a fellow Temple Owl like me, looks and sounds like a movie actor. While much of the content of the ad appears more about vindicating his deceased brother's memory, bashing the local chief of police, and denouncing bad guys (who he will no longer represent), Casino can now combine this ad with his "traditional" (and entertaining) ads for personal injury. The last line of the two minutes? "I speak for innocent victims that cannot speak for themselves." A refreshing break from "we don't get paid until you do." Because imitation is the best form of flattery, expect a knock-off somewhere in the legal sphere come next Super Bowl Sunday–when I'll be busy watching the Philadelphia Eagles finally reach the Promised Land. Or just watching the commercials.