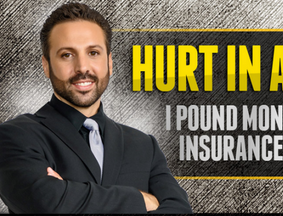 Know your audience. That is my response to the many "water cooler" conversations about what might be the most successful lawyer viral video to date. I'd love to know–and will likely ultimately ask him–what expectations Jamie Casino had when deciding to buy expensive and lengthy local TV ad time on the Super Bowl; and, more importantly, was it a successful new business generator? But for a personal injury practice looking to stand out in a crowded field to an everyday Joe audience–BINGO.
In this month's Web Marketing Today article, I discuss the wild, raging online viral video success of the sleekly-produced, Hollywood movie quality, two minute ad for a personal injury lawyer. It is like nothing you've ever seen before. When all is said and done, it won't matter that it originally ran for two minutes on the Fox television affiliate in Savannah, Georgia during the Super Bowl. The vast majority of the international viewing audience will see it on YouTube or embedded on another site.
The majority of my clients are midsize and large corporate law firms. None of this would be remotely interesting to them. Actually, they'd generally find it somewhat horrifying. Our marketing and business development strategies are as far away from a consumer-oriented TV ad than placing a huge billboard on I-95. But when I do get to work on marketing for a plaintiffs' practice or other consumer-driven area of law, the concepts of branding and lead generation are totally different–and can be a lot of fun.