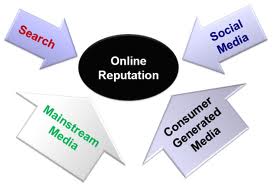 I address an important internet marketing topic in this month's Web Marketing Today column on "Monitoring your online reputation in 2013." We spend a lot of money to "get found" on the web with various search engine optimization techniques. But what about the stuff you don't want getting found? Or what I refer to as "reverse SEO"?
As the web ages and matures, it becomes more and more important to be vigilant about protecting your good name. And the first step towards staying one step ahead is to effectively monitor what I call an attorney's online portfolio. It is far more expansive than what your law firm posts or what might show up from LinkedIn or Martindale. And it only takes one bad apple in an orchard full of good ones to feel like your name, reputation and business might be harmed.
In an interesting comment posted on my WMT column page is a website developer frustrated that he has encountered situations where a top result on a Google search is "ancient history." Something 5+ years old that is "totally irrelevant." This points out the downside about some online reputation "fixers" where a problem is fixed today but could float back to the top after an algorithm change.
Make sure you spend as much time monitoring your law firm results as you do analyzing traffic and visitors to the website. And if you are doing neither, you have two things to add to the "to do" list for 2013. As end-users become more sophisticated, they become more likely to look at a few pages of what might be termed "objective" results rather than look at the web picture we are trying to paint.