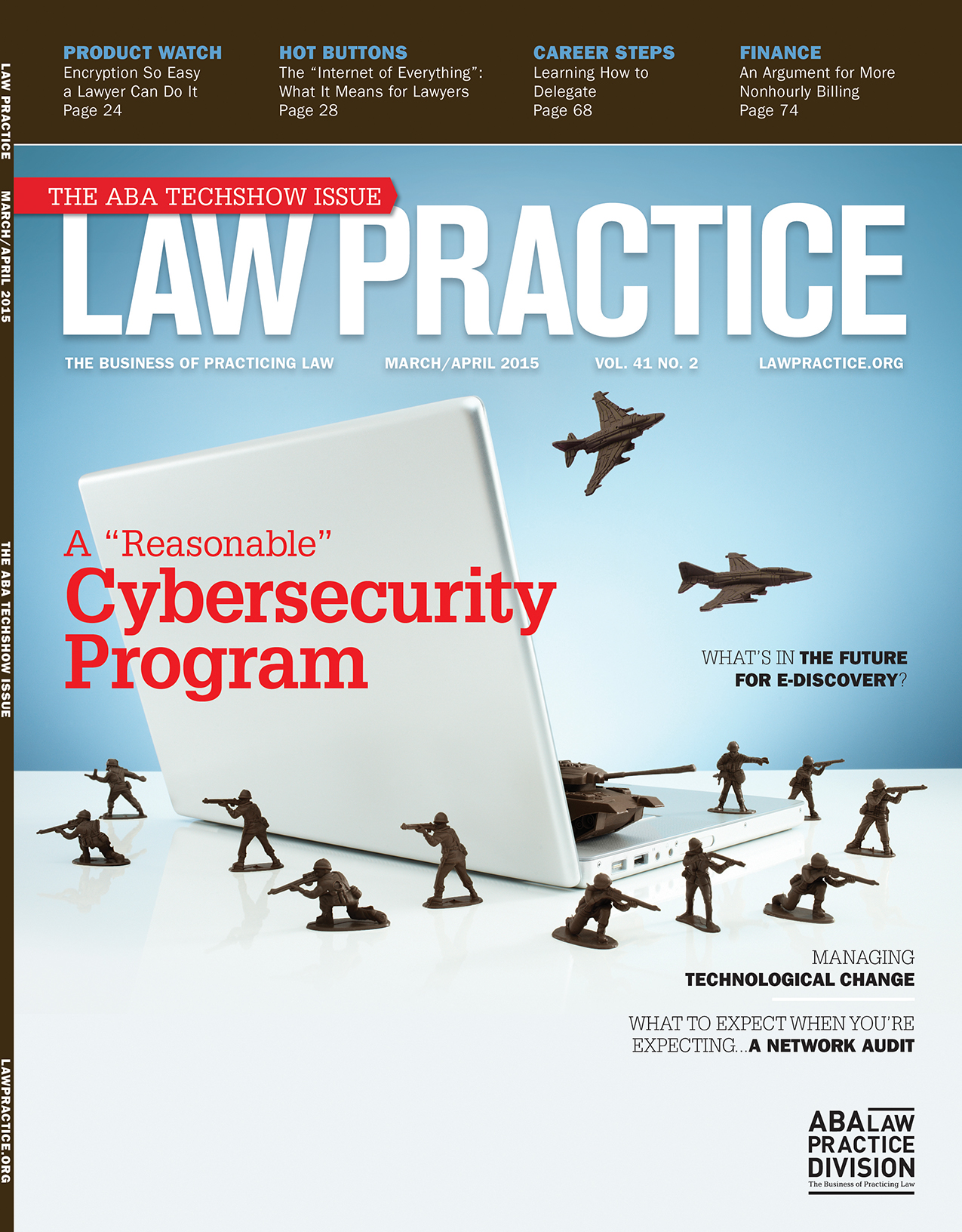 In the March/April 2015 issue of the ABA's Law Practice magazine, my topic is relevant to pretty much every practicing attorney (not to mention almost every human being on the planet). What does your online portfolio look like, and why should you care?
Every week, I will meet, speak with or e-mail a prospective client. While I will send them my own crafted biography, links to my website and blog, and additional information–what they will often be more interested in is what they find when doing a search for my name. With a somewhat unique first and last name, what they see will almost always be me. This is not the case with many that have more mainstream names to search for.
While some individuals and firms are forced to use reputation management companies to "fix" a page of results, most of us simply live with what we see. But the thought that you have no control over what appears is not accurate. Taking advantage of profile pages on powerful sites should help control that first page of results. Few will venture on to page two. Almost nobody will get to page three. And only stalkers are likely going beyond.